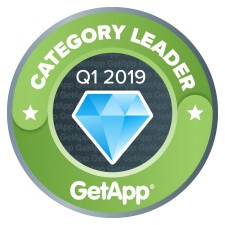 Alloy Navigator Debuts in 2019 Quarterly Ranking of Leading IT Service Management Solutions
BLOOMFIELD, N.J., January 24, 2019 (Newswire.com) - Alloy Software's flagship ITSM product Alloy Navigator has garnered industry recognition as a 2019 Q1 IT Service Management Category Leader by leading cloud-based business applications marketplace GetApp.
GetApp's quarterly Category Leaders report helps business owners and decision makers to assess ITSM products by ranking the leading IT service management solutions within the greater North American software market. To create this listing, research analysts judge contenders on five unique data points: user perception, compatibility with other systems, mobile offerings, technical capabilities and security. Each of these factors is worth a maximum of 20 points for a possible total score of 100. Hundreds of products are evaluated and whittled down to the top 10-15 of which become Category Leaders.
Alloy Navigator attained high scores for its mobile platform, functionality and user security features. Furthermore, strong reviews on GetApp have given the ITSM solution an overall rating of 4.6 out of 5 points, praising its ease of use and value for pricing. Alloy Navigator has delivered customer success across a broad spectrum of industries, from hospitality, entertainment and tourism to engineering, manufacturing, financial and government organizations.
"This industry recognition marks an exciting start to 2019. We couldn't be happier to see Alloy Navigator rank among leading IT service management solutions," said Ivan Samoylov, CTO of Alloy Software. "We've developed and refined Alloy Navigator to be one of the most flexible and powerful ITSM products on the market. Many thanks to our customers for the opportunity to serve them in this capacity."
GetApp's IT Service Management Category Leaders Q1 2019 infographic can be found here.
For additional information, contact Jonathan Cotto at 973-661-9700 ext. 7214 or jcotto@alloy-software.com.
About Alloy Navigator
Alloy Navigator is an all-inclusive IT service and asset management solution that helps users to maximize the efficiency of their IT operations and reduce costs. This product also covers major IT disciplines ranging from service desk, asset and software asset management to major ITIL-driven processes. Alloy Navigator is geared toward small, medium and enterprise businesses who strive to achieve the highest levels of productivity.
About Alloy Software
Established in 2002, Alloy Software is a leading provider of service desk and asset management solutions that help organizations of all sizes automate IT operations and keep services running. Alloy Software has received numerous accolades from industry publications for their solutions and services. Alloy Software serves companies worldwide in an array of industries including financial, healthcare, higher education, technology, public sector, retail, manufacturing and more.
About GetApp
GetApp, a part of the Gartner Digital Markets network, is the premier online resource for businesses exploring software as a service (SaaS) products. Buyers easily compare software products side by side with GetApp's free interactive tools and detailed product data. GetApp features research, insights, trends and validated user reviews, giving buyers the tools they need to make informed decisions for their organization. GetApp is a Gartner company.
For More Information:
Source: Alloy Software Inc.
Share: